world's provisional lowest temperature since 2017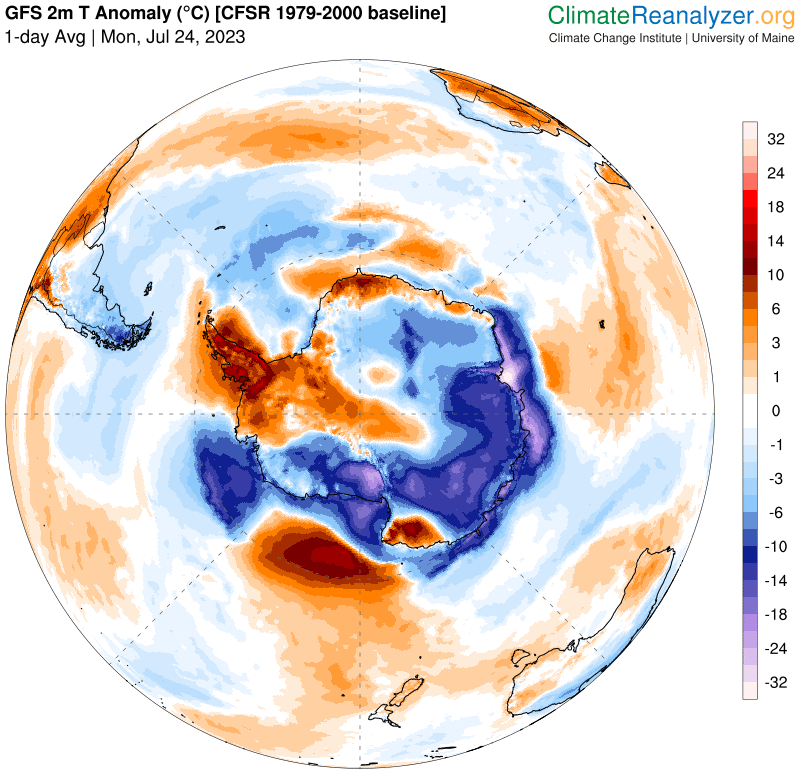 Images: Modelled surface air temperature (top) and temperature anomaly (bottom) over Antarctica on July 24, 2023. Source: ClimateReanalyzer.org
Concordia is a French-Italian research station that sits roughly 3,233 m above sea level on the Antarctic Plateau, about 1,100 km inland from Australia's Casey Station.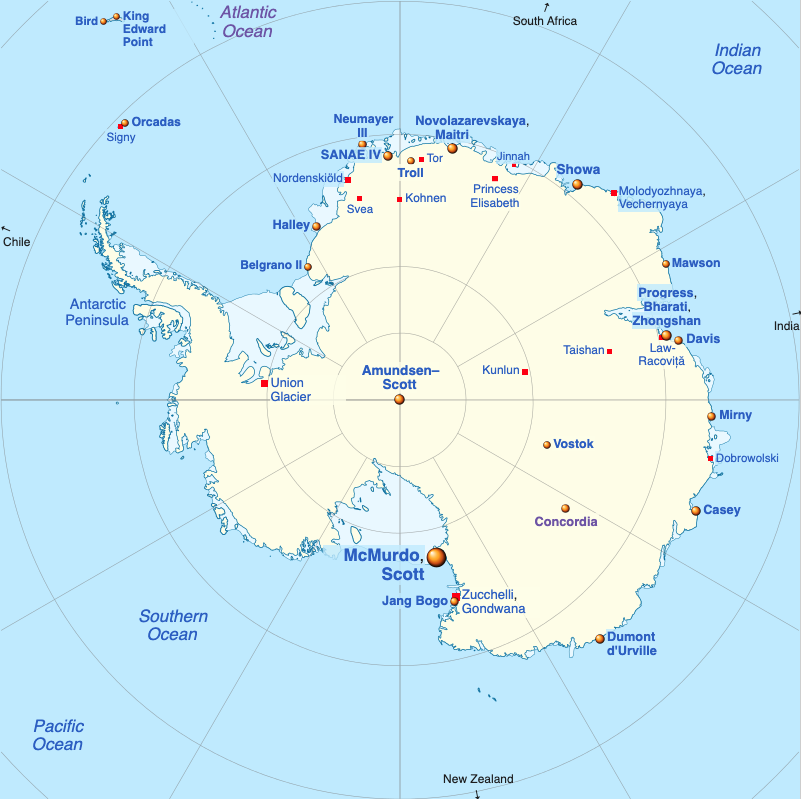 Image: Map of Antarctica showing the location of Concordia Research Station. Source: Wikipedia
This week's exceptionally cold temperatures high on the Antarctic Plateau are a stark contrast to the record-low sea ice extent that is currently being observed near the continent's coasts.
According to the University of Colorado Boulder's National Sea and Ice Data Center, "Antarctic ice extent as of mid-July is more than 2.6 million square kilometers below the 1981 to 2010 average". This is an area as large as Western Australia.